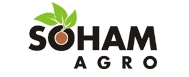 Services

Gallery
Clients from all over the world are extremely impressed with our expertise in creating and identifying opportunities for optimum utilization of natural resources.
Overseas Projects
Crop: Greenhouse rose cultivation Area:60 hectares.
Client: Karuturi Sai Ramakrishna plc,Addis Ababa,Ethiopia.
Designing & Implementation of drip irrigation system.

Crop :Greenhouse rose cultivation Area : 8 hectares.
Client: Euroflora PLC,Addis Ababa.
Drip Irrigation System designing & Implementation.

Crop: Fruits (Papaya, Orange) & Vegetables (Okra, Tomato). Area: 5 hectares.
Client: Adam Sheikh Ibrahim Suldan,Hargeisa, Somaliland (republic of north Somalia). Designing , Consultancy & Implementation of project.

Training, Development & Consultancy:Mr Hemant Bhagat,Malawi,Central Africa.
Irrigation Business Development & Technical Consultancy to small -medium scale farmers growing Tapioca & Tobacco crops regarding crop cultivation and management.

Preparing project feasibility report for fodder cultivation for 10,000 dairy cows project, Srilanka in association with Dairy Assist,Pune.Area:3000 hectares,Crop:Maize African tall.

Feasibility survey - Fodder cultivation for 5000 cows multiple dairy farms in Indonesia,for Salim Group. Area:500 hectares,Crop:Maize African Tall

Feasibility study for e-Solutions Software kzn,Pietermaritzberg,
South Africa for Mega Cassava cultivation and processing project.
Contact Us

+91-251-2456204
+91-9869246261

rajesh@sohamagro.com